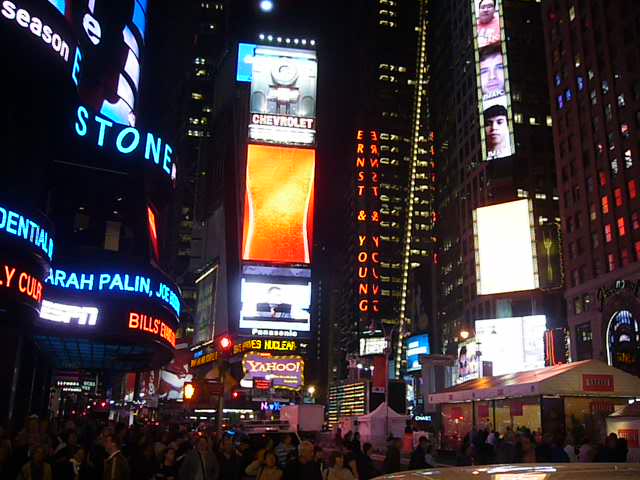 After stressing out for days about my presentation, it was nice to have it behind me. It went better than I had expected all things considered.
Once the workshop was over, four of us met in the lobby to go for a wander. Anna wanted to check out Lincoln Centre. Holy Crap. What a view. That was when it hit me. Looking across Central Park to the buildings on the other side. We checked out the Jazz Club…shows at 730, 930 and 1130…We told the girl at the desk that we were headed to Time Square and she suggested that BIrdland was down there.
We all wandered down Broadway to Time Square, and found a Mexican place (Viva Poncho or something) then realized that we were on W 44th just a few blocks from Birdland…Found it and the 900 set had just started.  Lou Donaldson was playing and we stayed for the rest of that set and half of the next…$40 per person for the table and $7 beers. But it was a New York Experience.
Now this is the second night that I'm up til past 1am….better get some sleep.