Sometimes it isn't how far you go, or what you get to see or do once you get there that makes a trip special. Many times, it's who you go with.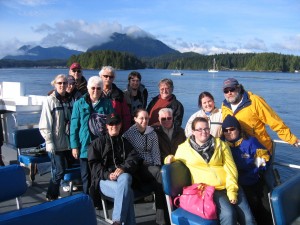 My parents have everything that they need for their home, so buying useful gifts for them has become more and more challenging.  For their 50th wedding anniversary, we decided that time together was something that we could give to them. We booked several rooms at the beautiful Pacific Sands Beach Resort at Long Beach on Vancouver Island and spent a Friday and a Saturday night there.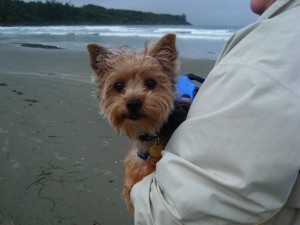 We spent our time walking the beach, relaxing by the fire, listening to the sea and enjoying each other's company.  On Saturday, Rose & Don had arranged a whale watching trip through their good friend, Jamie. We saw whales, sea lions and more bald eagles than we could count. We went for dinner in Tofino on the Saturday night and had a wonderful weekend.
I'm grateful that I have a close family and that we were able to spend that time together.