We had 'em.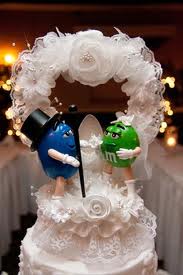 22 years ago today, Moe made an honest man of me.
After the big church ceremony, we headed off in our limo to Beacon Hill Park for our photo shoot. As we were early and it was a beautiful spring afternoon, we had the driver stop by the Beach Drive-In (a local favourite) for a quick ice cream. We were definitely the best dressed couple there.
We had our reception at the swanky Oak Bay Beach hotel and had made up little bags of M&Ms for our guests.
Happy Anniversary Moe my love, and here's to 22 more.