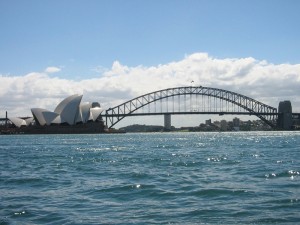 In October 2001, I was in Australia to attend an annual conference of weather buoy users and manufacturers. With an 8 hour stop-over in Sydney before a connecting flight to Perth in Western Australian, we headed for downtown. As this was only a month after September 11th, we couldn't check our bags in early or leave them in a locker at the airport. Our first stop in Sydney was at one of the downtown hotels. We walked in like we owned the place and asked if we could leave our bags. They assumed that we were registered in the hotel and happily took them…something to remember.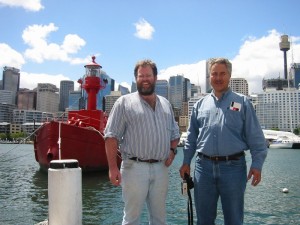 We spent the day in Circular Quay, enjoying their spring weather, a bite to eat and a tour of the Sydney Harbour. It made for a nice break after the very long flight – which was forced to land in Hawaii due to 9-11 – and made the thought of another 5 hour flight to Perth manageable.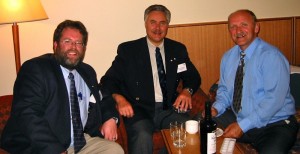 Once we were safely in Perth and had reassured our families back home that we were ok on the other side of the dateline (and tell them that we had to promise that we would not divulge the lotto numbers to the folks living the past) Ron, Sergey and I had our tradition greeting.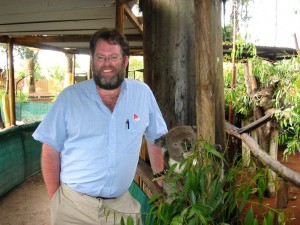 The conference continued through the week and I stayed on over the following weekend to take in some of the sights and sounds before heading back to Canada. We took a wine tour and went to a nature preserve to see some of Australia's notable fauna.