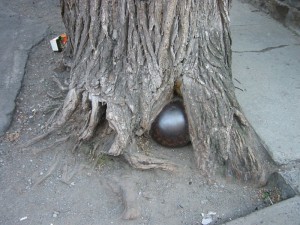 I've been to Quebec City 3 or 4 times and have always enjoyed myself there.
It's great to see first hand where some of the key events in Canadian history took place. Until I'd been to Quebec City, my vision of the Plains of Abraham had been formed in Madame Tussaud's Wax Museum.  I wandered the Plains of Abraham and learnt more of Canada's history in an afternoon there than in all of my grade school lessons.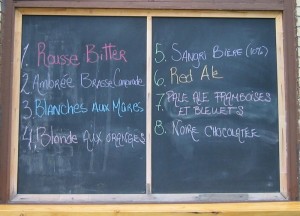 Those that know me, know that I seek out Real and Craft Ale wherever I go. Quebec does not disappoint. My usual stop is at Bar L'Inox and for the longest time, it was the only brewpub in town. On my last trip though, I found that a new one had opened. La Barberie is a little off of the beaten track, but it was well worth the hike. I tried many of their offerings and was pleased with most.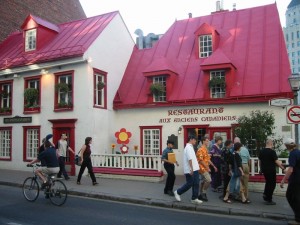 I love wandering the streets and alleys searching out small restaurants with their fixed price meals that I can come back to later in the day. Or I might end up finding a small Lebanese restaurant with an outdoor area where I can hang out, listen to the cover band from the bar next door and enjoy a Unibroue Ephemere (or two).