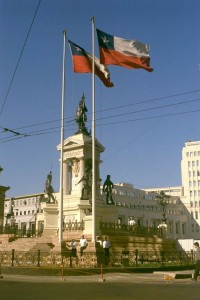 My first trip to Valparaiso was in the late fall of 1999 when we were exploring a number of opportunities in Chile and Peru. As I mentioned in my Lima post in the A to Z Blogging challenge, we were much more successful in Chile.
Since then I have been back 2 or 3 times to provide training to the Chilean Navy in Valparaiso. It is the industrious port city in comparison to the relaxed beach town of Viña del Mar. We would work in Valparaiso and stay in Viña which is located on the next bay to the north.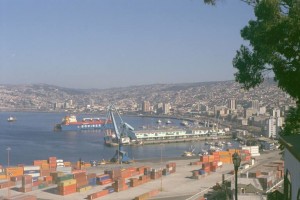 Viña is a perfect resort town in my view. The beautiful seaside scenery, incredible fresh seafood and unbeatable Chilean wines is an awesome combination.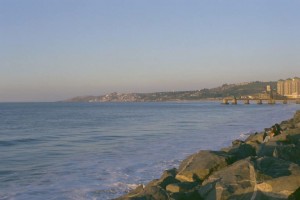 My last visit spanned Father's Day and I spent the day missing my own girls, but enjoyed the wonderfully family friendly beach with its amusement rides, playgrounds and ice cream wagons.