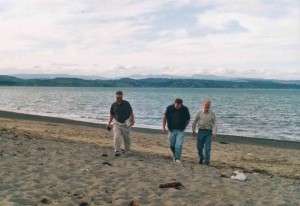 In October of 1999, I was in Wellington, New Zealand to attend my annual meeting with buoy operators from around the world. Even before this A-Z blogging challenge started and I began organizing my thoughts regarding all of the places that I've been, I had been thinking of my visit to New Zealand and my friends there. During one of our meetings we had the strongest earthquake I've ever felt. Those of us who live around the Pacific Ocean knew right away what was happening. It took everyone else a little while to catch on that this was an earthquake, and a big one at that. The recent earthquakes in Christchurch and Japan have reminded me that we must always be prepared.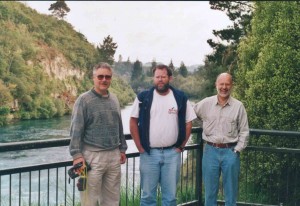 When my meetings were over, four of us hired a car and took a two day tour of the South half of the North Island.
New Zealand has the most unusual flora and fauna that I have ever seen. Whether it's gigantic ferns, flightless birds, odd looking marsupials or vast geothermal features, there is no place like New Zealand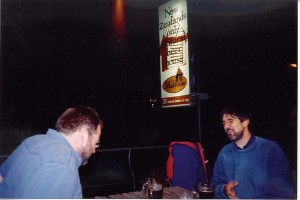 As always, we searched out Craft Ale and Wellington delivered. We found the Malthouse and it became our local while we were in town. Even our friend Wynn from the UK was impressed with the variety and quality of the local beer.